Flat cute icons for your design! You'll get all these elements in vector (you can resize or recolor it).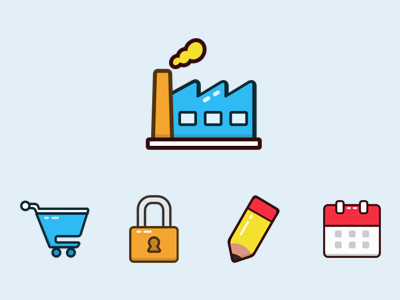 Custom Icons
- Provides custom icon design service
This icon set was designed for Chirs. There are 18 line icons which related to hotel service. The size is 30px*30px in transparent png format. The difficult of designing the icon set is making the icons clear and accurate in this little size, especially for the people icons.
We're very happy with the designs 'custom icons' produce. They turn any project into a professional project. I now use them on everything we do. — Chris m